Aegleteq are the proud sponsors of The Wicked Lady Dragster.
Automotive and Motorcycle Racing companies benefit greatly in having an x-ray system of
some type in-house. So, parts with unseen faults on castings, steel, aluminium, carbon fibre
products and welds, can be seen prior to failure. There is only one car which will come first
in any race. Many cars do not even finish a race due to component failure which could have
been predicted and replaced. If non-destructive testing had been carried out first.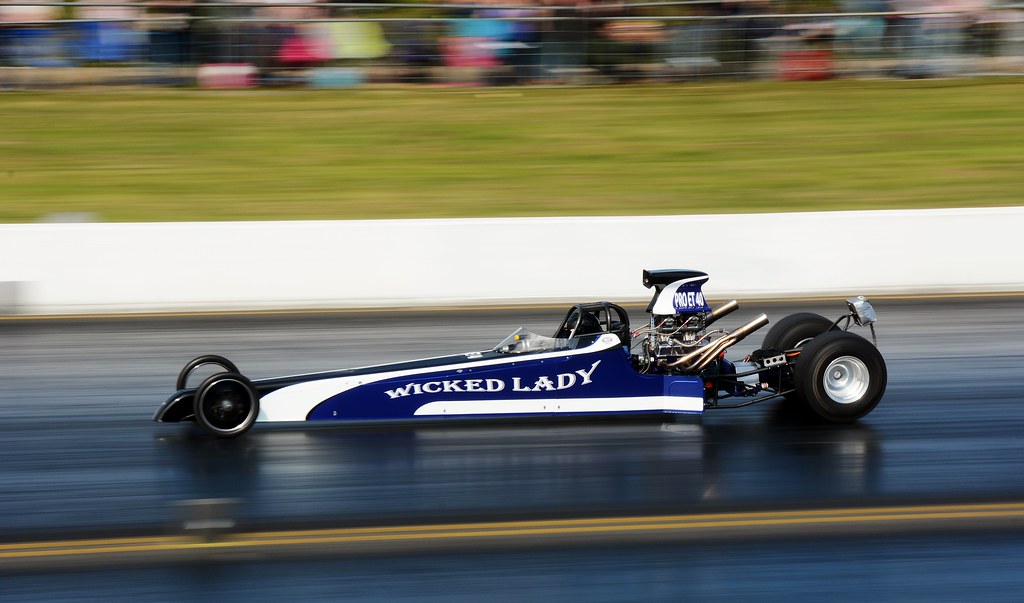 Aegleteq are very pleased to be one of the Sponsors of the 'Wicked Lady' drag racing team.  With COVID spoiling the last 18 months of racing we are looking forward to seeing the car getting back to what it does best – racing.  In 'normal' car terms 0-60 miles per hour is 1.2 seconds.  On a drag strip the ¼ mile finish line comes up IRO 8.94 seconds. It is the engineering aspects which make this Team very interesting with a lot of 'one off' parts needing machining out of block materials.  When materials are run to the edge of capability whilst maintaining weight constraints, anything can and does, happen.  Never any dull moments.  A short history of this fascinating vehicle is as follows.
The Wicked Lady was 'born' in the late 1980's, built by Den Hawkins in his garage in Burghfield, near Reading. He had followed drag racing for many years and found himself in a situation where he could build his own car working on a 1970's rear engine dragster design. Den ran the car for most of its earlier years at Shakespeare County Raceway near Stratford on Avon. She originally had a rover engine and then upgraded to a small block chevy, 4 barrelled, 2 pot Holley with 650 double pumps, which gave her more power. The engine is 355 cubic inches with approximately 590 brake horse power. She has a two speed power glide gear box and a rear axle which is a nine inch ford with strange gears and shafts (just a clever set up). Bob & Karen Callander joined Den's team in the late 90's and then bought the car with Darren & Sue Law in 2004 when Den decided to retire from racing. At this time the Wicked Lady not only ran at Shakespeare or 'Shakey' as everyone loved to call it but at the larger venue of Santa Pod.  She now runs in the Pro ET class where you dial in a time and have to run the closest to this in qualifying.  In 2022 a new V8 engine was sourced and installed.